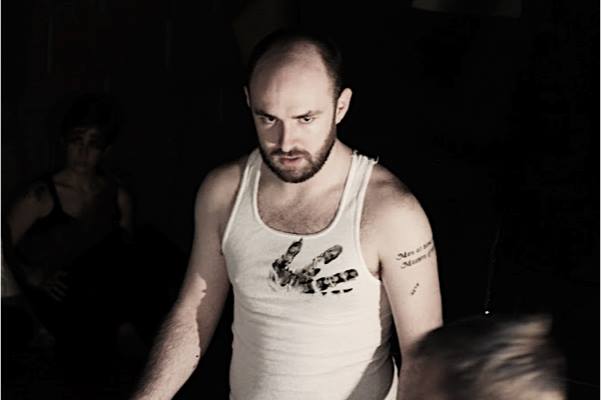 Endlings*
The Drums of Father Ned (Reading)
A Midsummer Night's Dream
Light
Fen
All's Well That Ends Well
Everybody's Legs*
Titus Andronicus
The Cherry Orchard
God of Carnage
A Sea Gull
Friend of the People*
Rosencrantz y Guildenstern han muerto
Mojo
* Denotes world premiere.
White Stage Manager
McGunty/Man of the Pike/Black and Tan
Peter Quince
Nikolavus/Olavus
Geoffrey
Lord/Attendant
Joe
Marcus Andronicus
Lopakhin
Michael
Sorin
Fouquier-Tinville, et al.
Rosencrantz (Esp.) /Ambassador (Eng.)
Sweets
American Rep, dir. Sammi Cannold
Irish Repertory Theatre, dir. Marc Atkinson Borrull
Classic Stage Company, dir. Tyne Rafaeli
E. 13th St. Theater, dir. Brian Kulick
E. 13th St. Theater, dir. Osheen Jones
Commonwealth Shakes, dir. Steve Maler
Schapiro Theater, dir. Anouk Kemp
Schapiro Theater, dir. Matthew Minnicino
Schapiro Theater, dir. Andrei Serban
Schapiro Theater, dir. Ulla Wolcz
Columbia Stages, dir. Maridee Slater
Schapiro Theater, dir. Anouk Kemp
Apollinaire Theatre Co., dir. Danielle Jaques
Theatre on Fire, dir. Darren Evans
The New Neighborhood
Lady Parts
This Killing Business
Giddy in Love
Erasmus
Joel
Kevin Ainslee
Dudley
Peter Romano
Katrina Day
Federico Muchnik
Noel Barlow
Skills:
Dialects:
Boston, Southern (Highland and Lowland), Irish (Dublin), Northern Irish (Belfast), English (RP, Cockney, Estuary), Scottish, German, French.
Instruments:
Acoustic and electric guitars, bass guitar, harmonica, tin whistle, ukulele (basic), keyboards (basic), spoons (rusty - not the spoons, the skill).
Stage Combat:
SAFD Proficient in Unarmed and Rapier & Dagger (Recommended Pass),
Full resume available for download here.